We've created some of the 
most popular combinations for tall cabinets 
which you can choose from also.
Need to create your own tall combination? 
Ikea's flexibility makes it incredibly easy to create tall cabinet combinations that fit your home's needs.
 In essence, tall cabinets are simply combinations of base and wall cabinets. 
 Since base cabinets are 30" high, you would select any base combination and then add 50" or 60" tall doors 
(found in the "Wall" Section) to create your 80" or 90" tall cabinet. 
 It's that simple.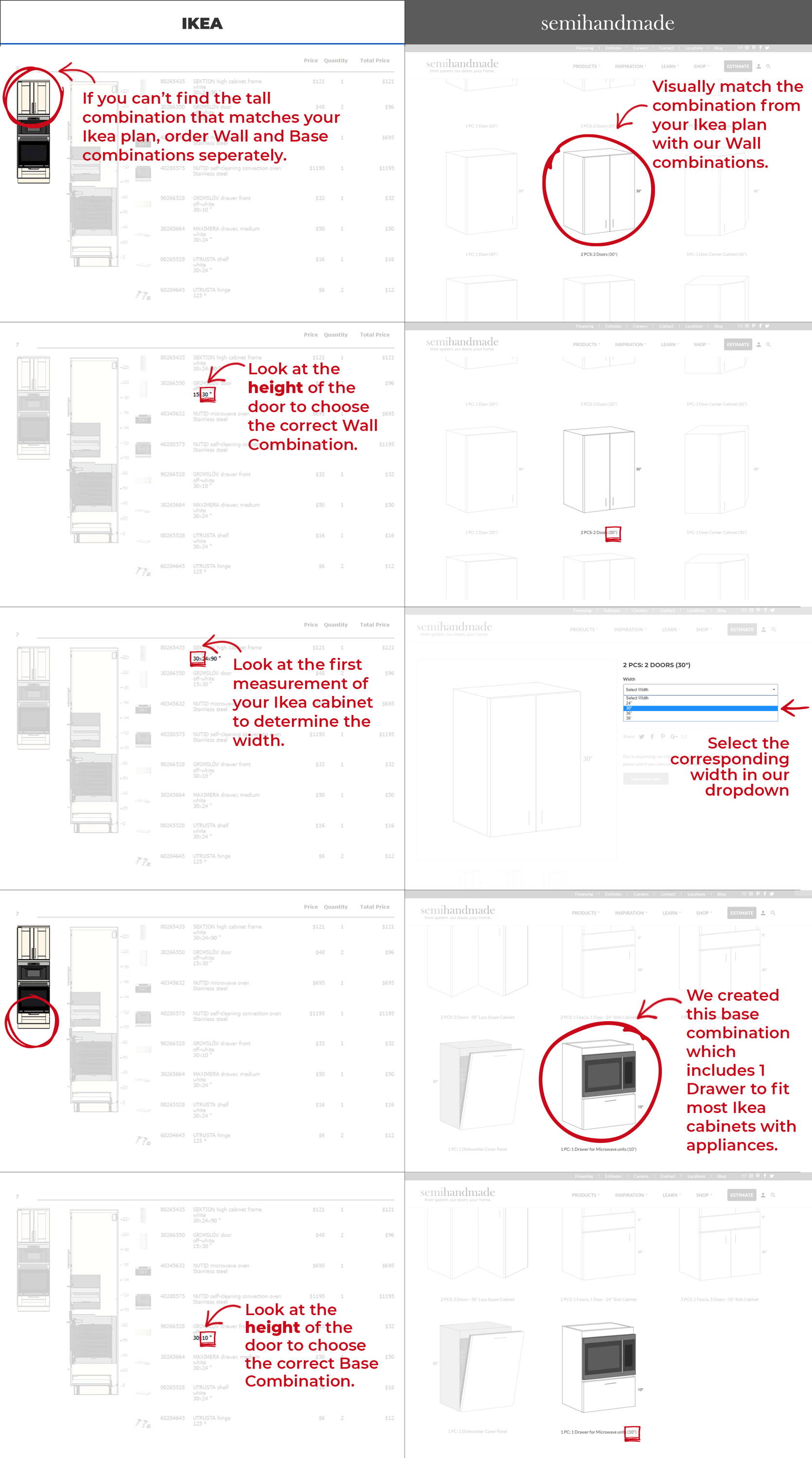 If you need further assistance or have more questions  regarding your tall cabinet order, 
please feel free to contact us.