Trade Program - resources
what is the semipro trade program?
Semihandmade is growing every month and for that we are incredibly grateful! 
 We couldn't do it without the help of professionals all over the US and Canada - designers, architects, installers and contractors - 
who are not only believers in IKEA's amazing cabinetry, you're also believers in our one-of-a-kind IKEA doors. 
So we created our SemiPRO program which benefits YOU the professional and also empowers you to better help your customers 
achieve their kitchen goals. This program is free. 
15% discount on IKEA projects to SemiPROs for kitchen, bathroom, closet or media cabinet fronts*

The opportunity to get listed on our resources page for Designers, Installers, and Painters 
News on the latest sales and product releases 


We encourage you to bring your clients into our showrooms to help see the products in person
*A higher discount is possible (but not guaranteed) for professionals with multi-unit projects. Please note: our 15% trade discount is not available in conjunction with any other Semihandmade offer or sale discount.
One of the best things about our growth is being able to be in more places. 
We now have showrooms in Los Angeles, Palm Springs, New York City, Chicago and Minneapolis.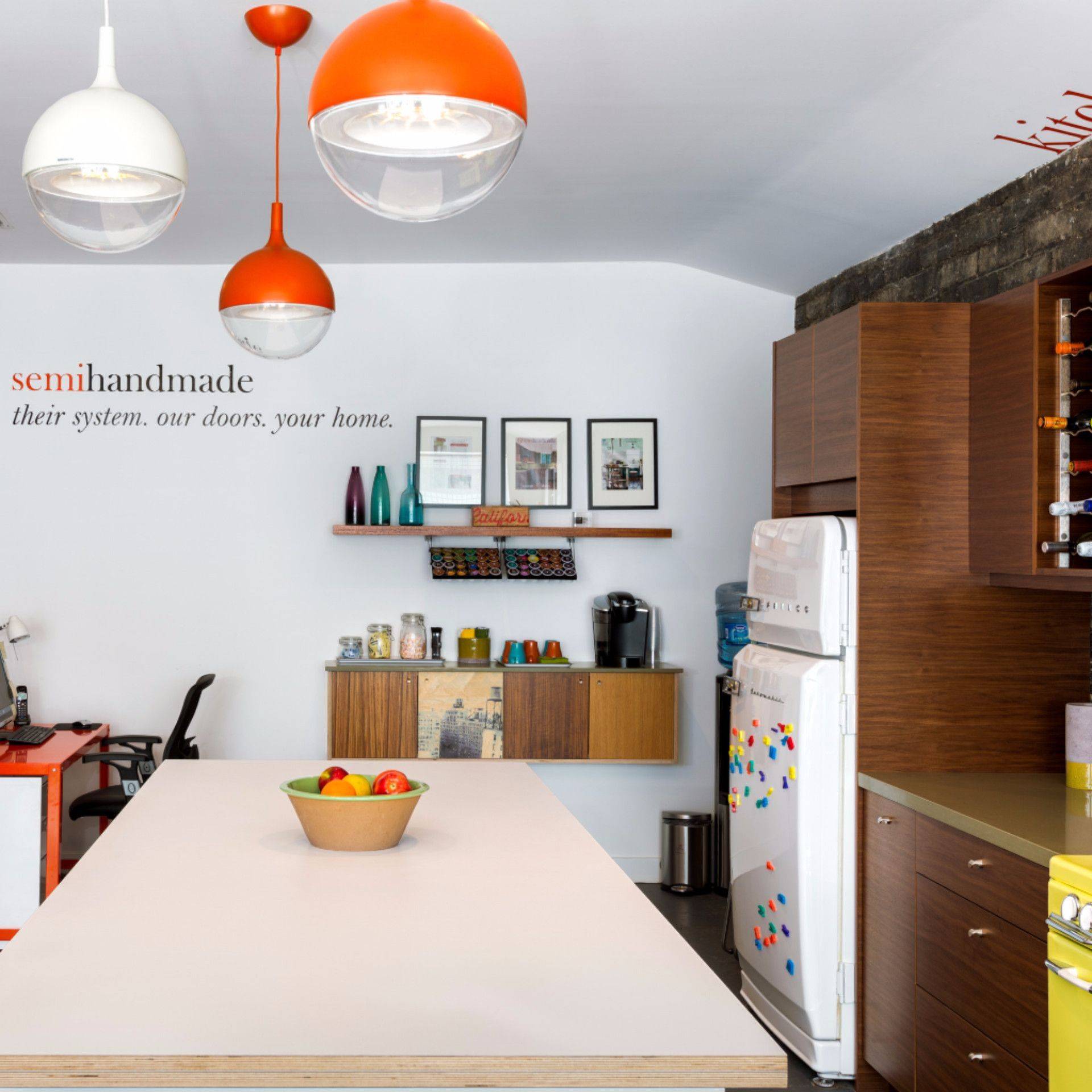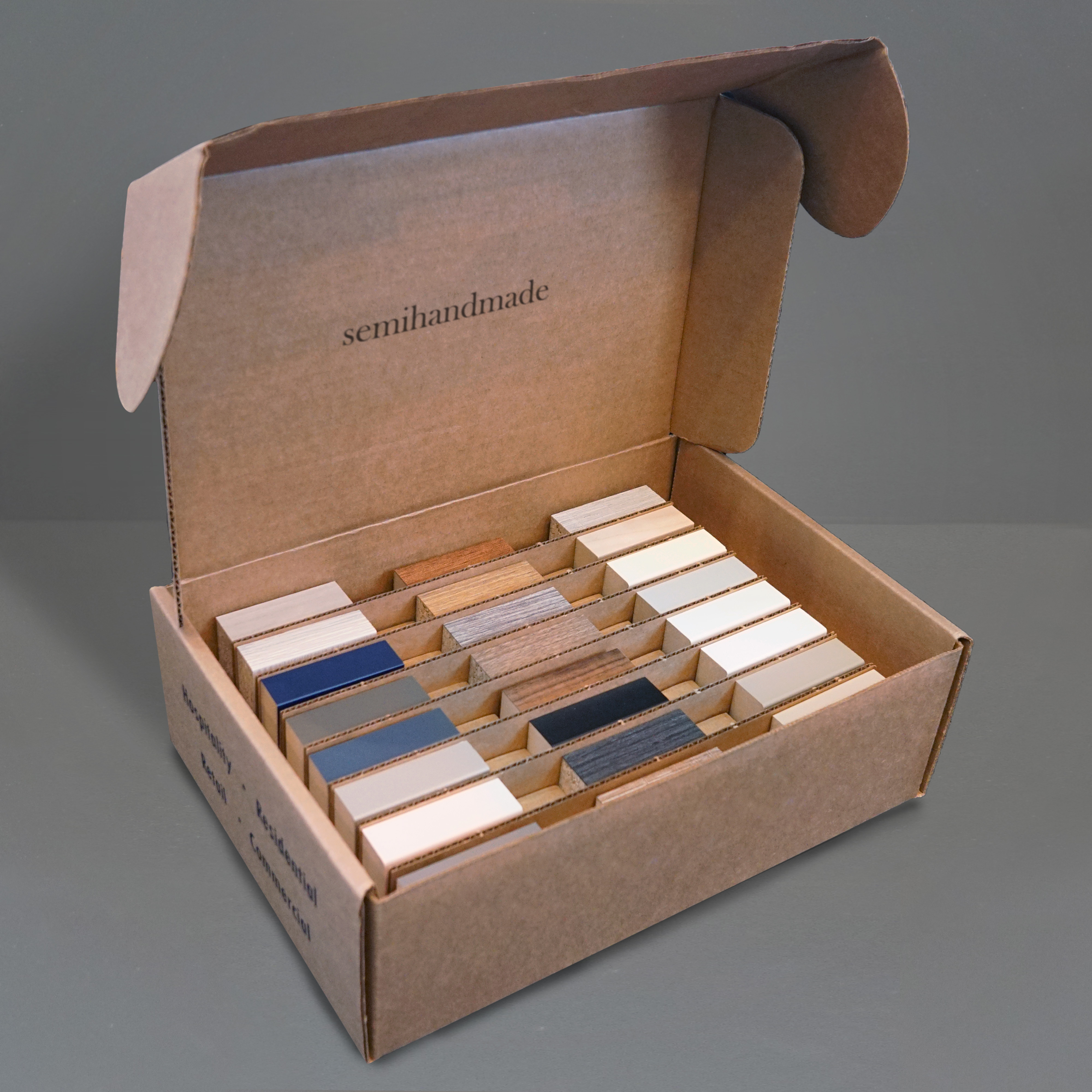 For professionals, we offer a Sample Box containing twenty-four 3" x 3" samples  from each of our collections and one 8" x 12" DIY Shaker sample.
The cost of the sample box (excluding tax/shipping) will be credited towards your first Semihandmade fronts order.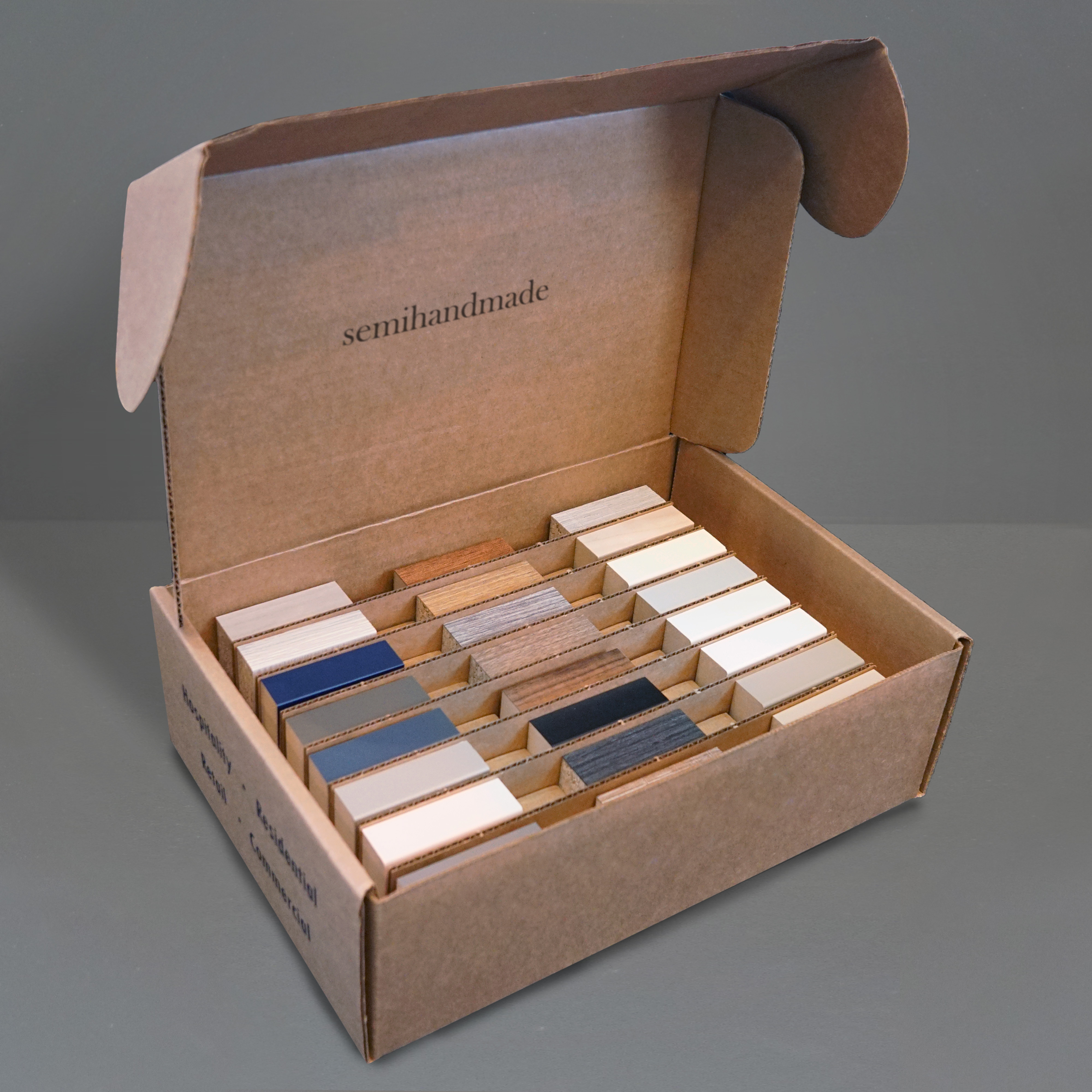 Become a SemiPRO and we'll make 
unique projects together!