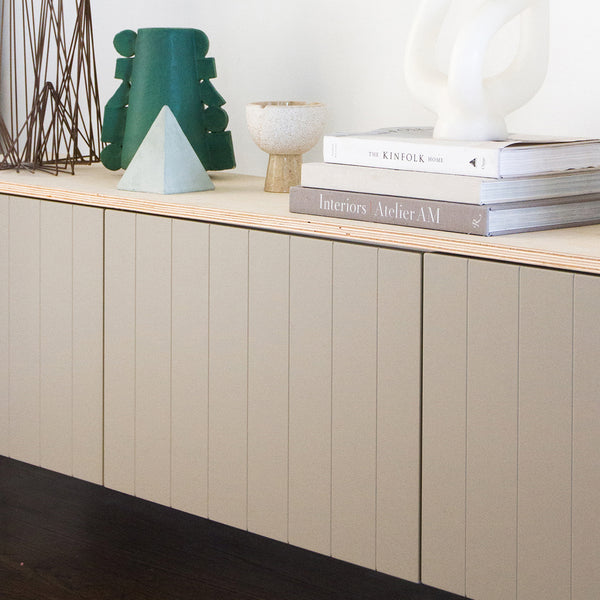 SSS Beaded - Stylishly Modern
For our first signature collaboration, we've partnered with noted interior designer Sarah Sherman Samuel to create a "modern beaded" line of doors for ikea cabinets. Cool, clean and suitable for everything from a home, retail or commercial space, the result is a collection we're proud to say has quickly become a Semihadmade classic.
---
Looking for appliance cover panels?
This is one area where we differ from Ikea. We are able to produce appliance cover panels that make a real difference in bringing the custom look to your kitchen.
---
---