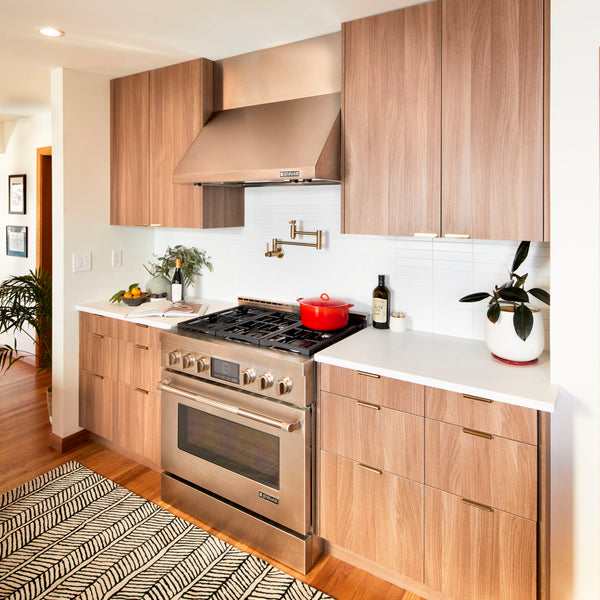 Impressions - Textured Durability
One of our most cost-effective options, the Semihandmade Impressions line brings together the look and feel of wood while offering the durability and color-consistency of textured melamine. The product is sourced in Northern Italy, manufactured in the US, and comes in vertical grain-direction only.
---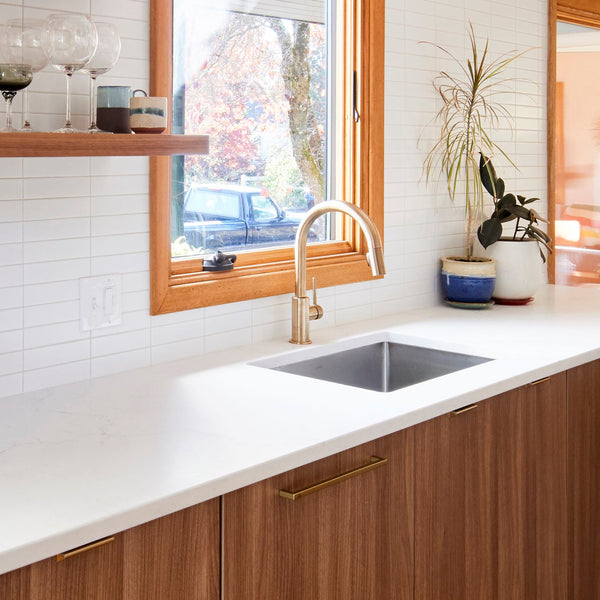 Looking for appliance cover panels?
This is one area where we differ from Ikea. We are able to produce appliance cover panels that make a real difference in bringing the custom look to your kitchen.
---
---