Supermatte - Colorful Quality
Available in more than twelve colors, our Semihandmade Supermatte doors are a terrific, low-maintenance option.
Supermatte Slab: Clean and simple (like our unpainted DIY Slab) . The simple face compliments any style or material choice, so if you're looking to mix things up with a two-tone kitchen - or even mixing in something entirely different like an Impression door - this is the style for you.
---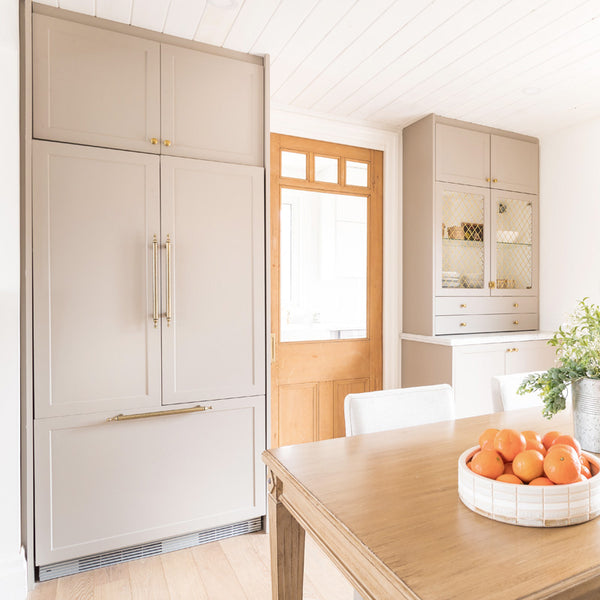 Looking for appliance cover panels?
This is one area where we differ from Ikea. We are able to produce appliance cover panels that make a real difference in bringing the custom look to your kitchen.
---
---