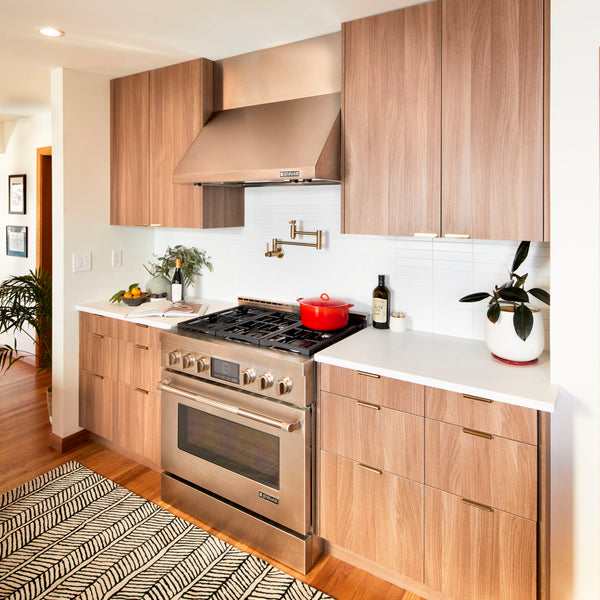 Impressions - Textured Durability
One of our most cost-effective options, the Semihandmade Impressions line brings together the look and feel of wood while offering the durability and color-consistency of textured melamine. The product is sourced in Northern Italy, manufactured in the US, and comes in vertical grain-direction only.
---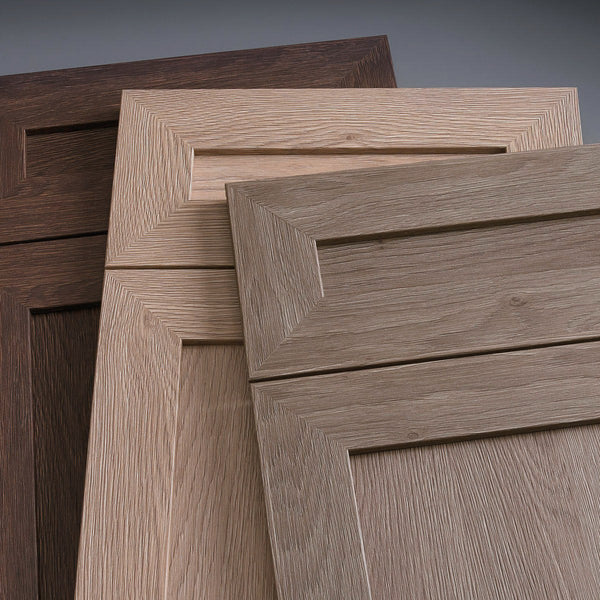 Panels/Trim/Toe-kick/Light-rail
Unlike some Ikea parts which are 5/8" thick, all Semihandmade parts are 3/4" thick (please note the additional thickness if replacing thinner Akurum panels).
Semihandmade base and tall panels are meant to run to the floor and slightly past the door/drawer fronts for a more built-in look. Wall panels also sit past the door, and can either line up with the bottom of the cabinet or run slightly below it to accommodate optional light-rail (see the downloadable Semihandmade Instructional Manual for details).
For the most professional installation, the cutting of some Semihandmade parts on-site may be required. Note: all panels, trim, light-rail and toe-kick cut easily to fit, and replacement edge-banding is available for selects materials.
---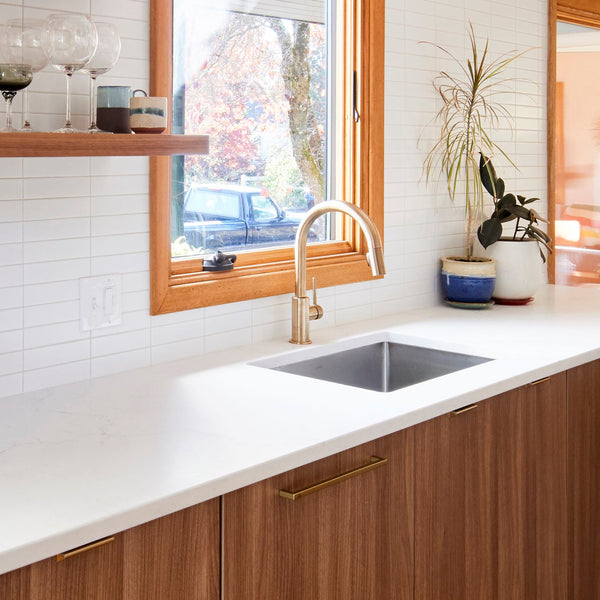 Looking for appliance cover panels?
This is one area where we differ from Ikea. We are able to produce appliance cover panels that make a real difference in bringing the custom look to your kitchen.
---
---